Better Workstation Solutions
Improve Productivity and Employee Well-being
Our industrial workstations and lab tables meet the needs of a diversified and ever-changing workforce. Modular design and setups ensure that each operator works in neutral positions with easy access to products and supplies. More work is done faster with fewer ergonomic injuries. Contact our BOSTONtec team for custom solutions to optimize your performance.
Packaging, shipping, receiving, and return
Assembly, inspection, testing, and quality control
Conveyor systems integration
Electronics manufacturing, assembly, handling, testing, and repairing
Medical device assembly and biotech operations
Cleanroom workstation solutions
Wire harness assembly
Laboratory testing and educational activities
Aerospace and automobile operations
Industrial partitions and dividers
1
Clothes hanger arm for supplies
such as roll of bubble wrap,
paper or wire and can swivel out
of way when not in use
2
Articulating bin holder for
assorted size storage bins
which can be pulled closer
for easy reach of small items
and pushed out of the way
when not in use
3
Work surface with fixed inset
rollers in the back and pneumatic
ball transfers in the middle to
assist lifting and moving of heavy
items; height and tilting angle
controlled by 2 programmable
switches
4
tool track with balancer to keep
tools where they are needed
5
Large 18" x 28" adjustable
shelf with infinite tilt up to 25
degrees for easy reach
6
Footrest with adjustable tilt
up to 30 degrees for sitting or
standing positions; can slide
in and out as needed
❮
❯
Instructions: Mouse over numbers for additional information.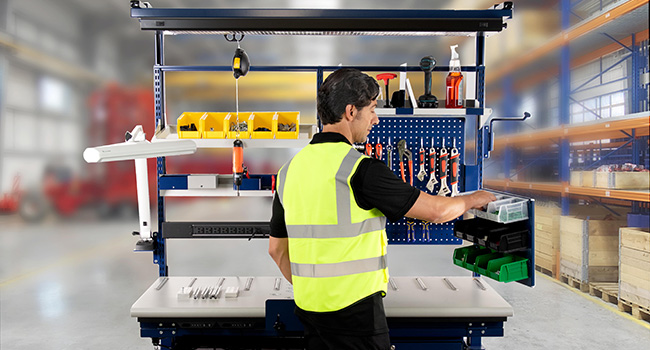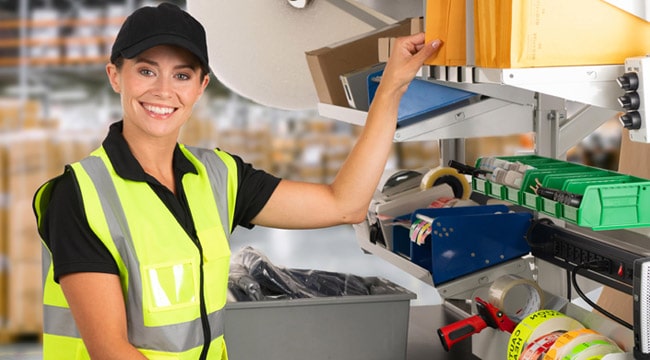 Accessories For Industrial Workbenches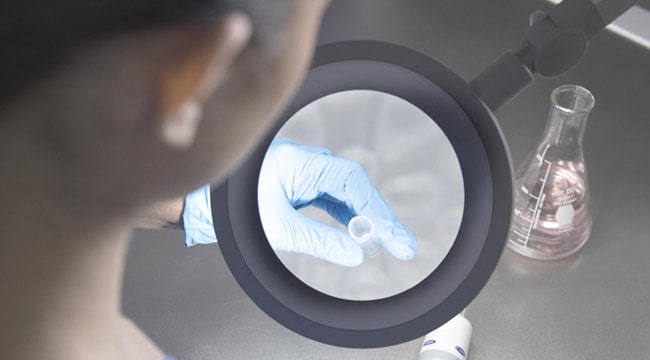 Need it fast? We have workbenches ready to be shipped in just 5 days!
Custom Industrial Workbenches
When is it right for you?
Modular workstations are all-rounders and will adjust to several different workflows. So when should you consider custom solutions?
A custom workstation can be as simple as a small shelf or as elaborate as a multi-station configuration. As you're planning your ideal workstation, our modular system is a great place to start. Fine-tune your station to ensure higher productivity and employee retention.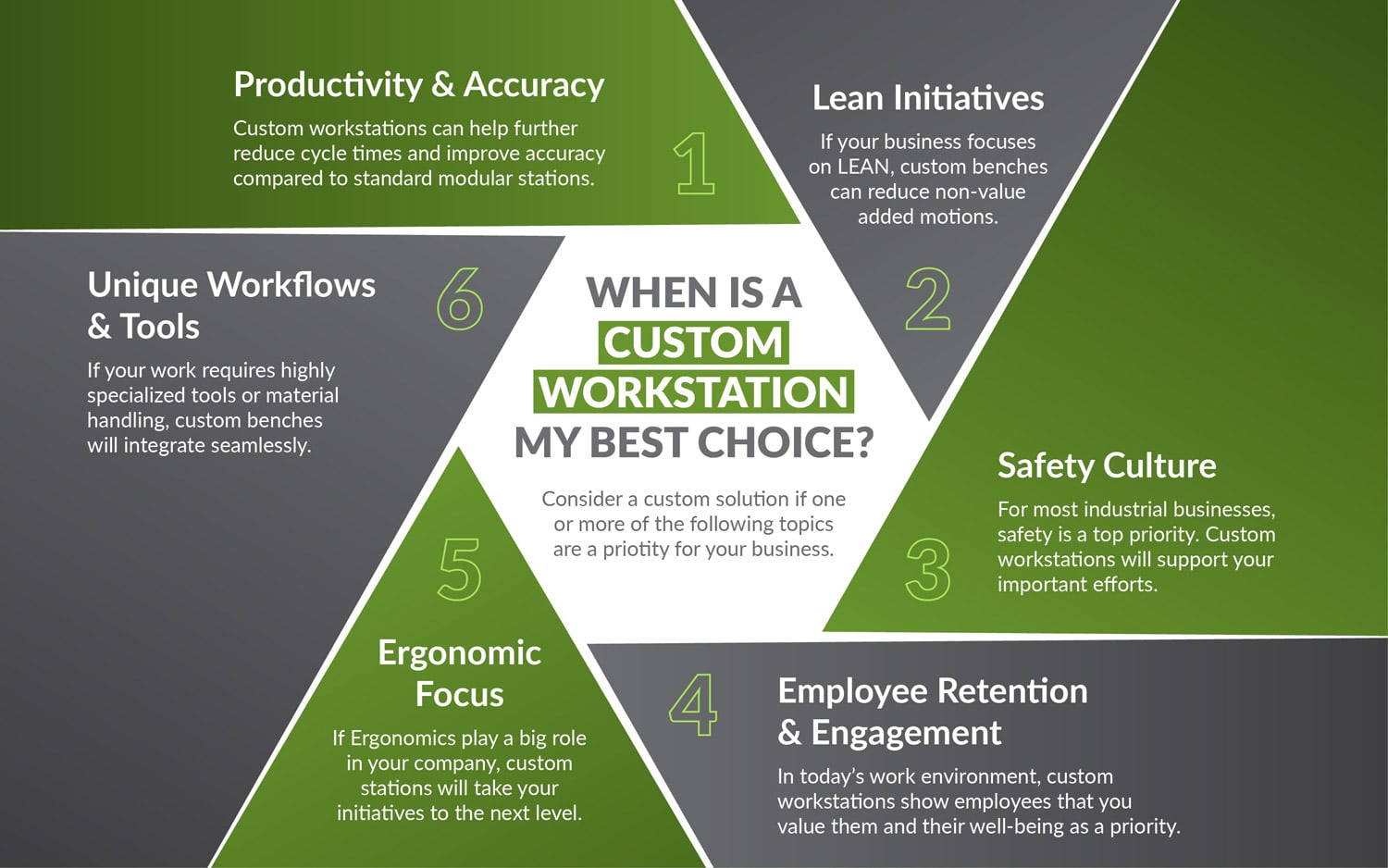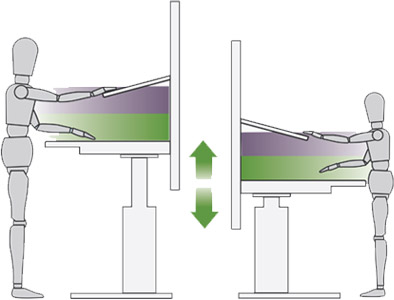 Five important principles for workstations
Optimize Position
Eliminate Extreme Movements
Minimize Forces and Repetition
Order and Color Coding
Optimize Lighting
Build Your Perfect Workstation
with Easy-to-Use 3D Builder