Ergonomic Benefits by the Numbers
Are there quantifiable differences from using workstations that have ergonomic design features versus workstations that do not?
Ergonomic Study designed and conducted by The Ergonomics Center, North Carolina State University
A comprehensive ergonomics case study looked at the difference in workstations for typical assembly and packaging tasks and found clear and quantifiable evidence that ergonomically designed workstations deliver clear advantages.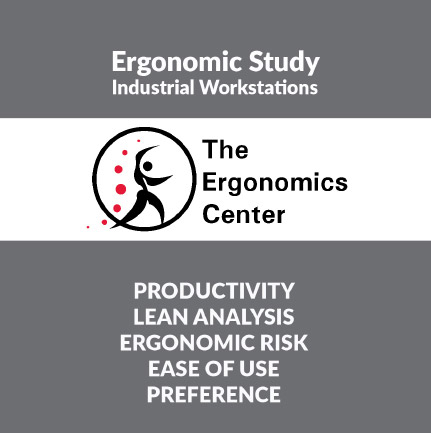 Productivity and Cycle Times
What does an increase in productivity and reduction in cycle time mean to your operation? Think about an 18% increase of product assembled or packaged by paying attention to basic ergonomic principles.
Make the calculation: you can put a dollar amount to that percentage.
THE RESULTS
The ergonomics case study showed a clear reduction of cycle times for both the assembly and the packaging task. For both work processes, the cycle time could be reduced by at least 18%.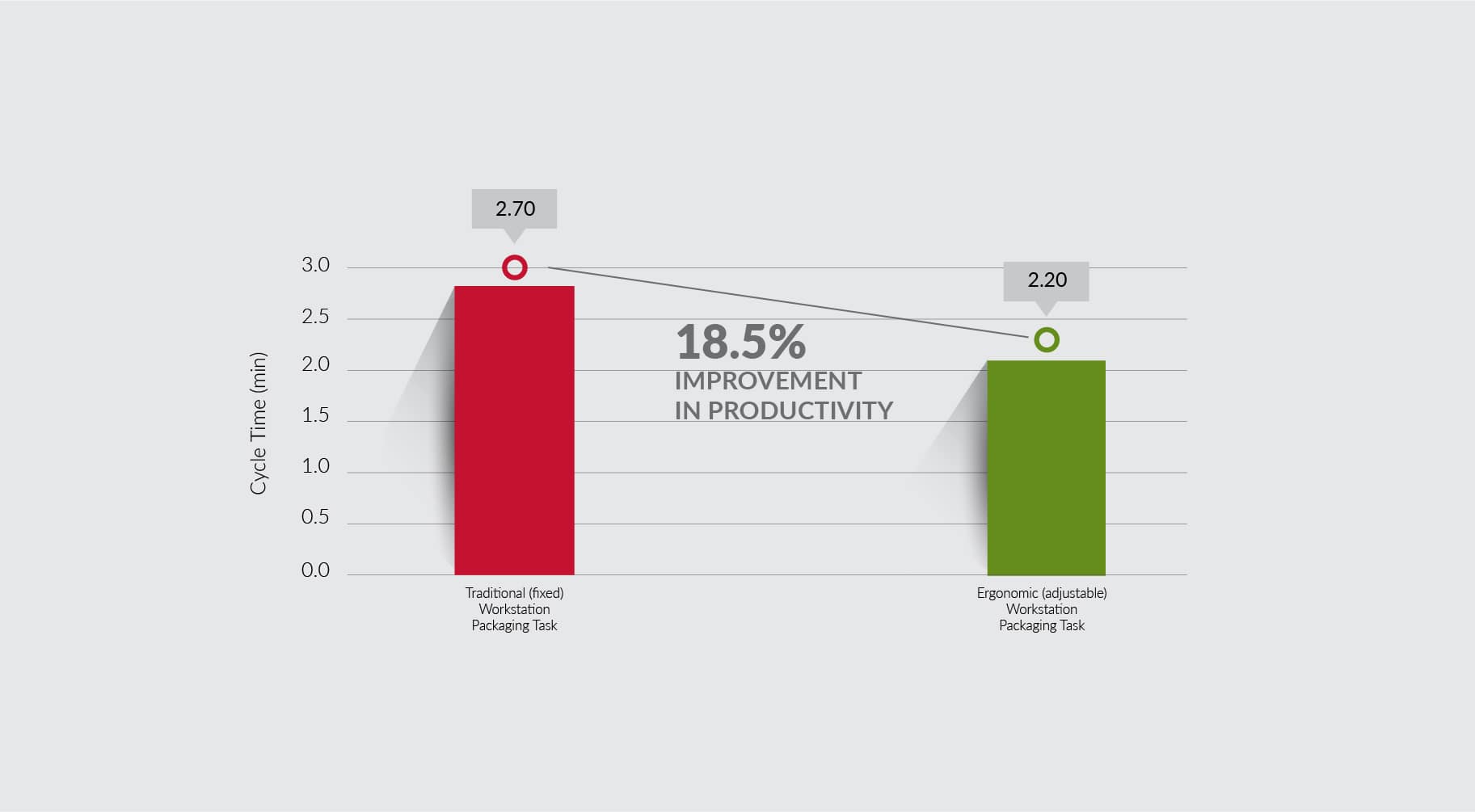 "The Lean Analysis showed a clear improvement for the stations that followed ergonomic principles. We saw the value-added motions go from 41% to 80% – so moving the needle quite a bit."
Lean Analysis and Motion Study
THE RESULTS
Part of the Ergonomic Study was an in-depth motion study and Lean Analysis of Value Added versus Non-Value Added motions. For the packaging task we saw an improvement of 27% and for the assembly task an improvement of 39%.
Workstation modularity is reshaping ergonomic efficiency, offering tailored adjustments to meet the unique demands of both tasks and users. This shift is pivotal for a workplace where productivity aligns with employee well-being. The move toward tailored workstations...
read more
Boost Your Productivity
With These Ergonomic Principles