Custom Solutions Lead to Optimized Performance
Custom workstations are better when you strive for a perfect fit between a station and its users.
It is impossible for standard workstations and accessories to cover every need in diverse work settings. Companies who truly embrace ergonomics go beyond standard products and strive for a perfect fit instead of just 'good enough'.
Other times a business starts to focus on ergonomics because they see an uptick in injuries. That is when custom solutions come into play to get industrial work benches better suited to their users.
" Companies might be in the same business, but none of them do things the same way or have the exact same setup. When a worker has to conform to a workstation, productivity suffers and injuries happen. Organizations that are truly involved in ergonomics need custom solutions. "
Reduce Medical and Training Cost
Keep Employees Healthy and Motivated
Explore Ideas for Your Next Custom Workbench
1
Clothes hanger arm for supplies
such as roll of bubble wrap,
paper or wire and can swivel out
of way when not in use
2
Articulating bin holder for
assorted size storage bins
which can be pulled closer
for easy reach of small items
and pushed out of the way
when not in use
3
Work surface with fixed inset
rollers in the back and pneumatic
ball transfers in the middle to
assist lifting and moving of heavy
items; height and tilting angle
controlled by 2 programmable
switches
4
tool track with balancer to keep
tools where they are needed
5
Large 18" x 28" adjustable
shelf with infinite tilt up to 25
degrees for easy reach
6
Footrest with adjustable tilt
up to 30 degrees for sitting or
standing positions; can slide
in and out as needed
❮
❯
Instructions: Mouse over numbers for additional information.
See It Before You Buy It!
BOSTONtec is The Industry Leader in Customized Solutions
Our in-house capabilities take your ideas from concept to final product.
1

Design & Engineering

Working with the customer, our design team identifies and addresses the specific needs of the application. Our engineering team then creates a customized solution with renderings to assist in completion of the final design.
2

Manufacturing

Once designs are customer-approved, our engineering and production teams turn the drawings into customized workstations. All aspects of manufacturing are performed in-house.
Sheets of steel are laser cut, pressed and formed to exact specifications.
Our welding department utilizes MIG, TIG and spot welding techniques.
All steel components are finished on our powder coating line where they are high pressure washed, degreased, painted and baked at 400 degrees.
Finally, custom workstations head to assembly where frame and under work surface components are assembled before shipment.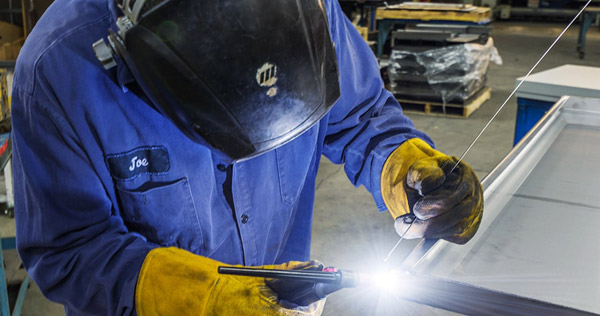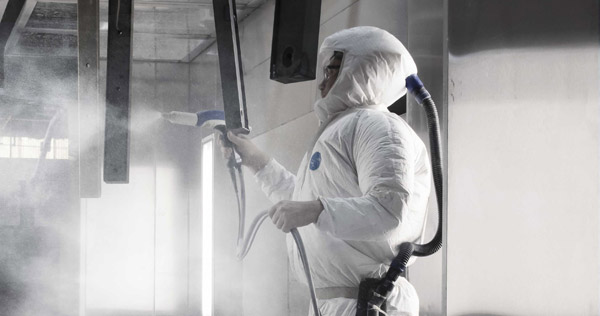 3

Shipping

BOSTONtec custom workstations are carefully packaged and palletized for protection during shipment. We value feedback from our customers and carriers. We are constantly looking for ways to improve our processes to reduce freight damage and unnecessary waste.
4

Project Support

BOSTONtec offers project management services. Our customer service team is there to make sure that all your needs related to the project are met. We also offer onsite installation. Our expert installers will make moving in the stations a breeze for you.
Your Imagination Is The Limit
We have over 20 years of knowledge and experience providing custom solutions. Explore the custom section of our online catalog for inspiration.
The future of manufacturing starts now! At BOSTONtec, we are excited to welcome a new addition to our welding team – a collaborative robot.  We sat down with our Director of Manufacturing Operations Tom Stoney and Director of Finance and Accounting John Zaremba to...
read more