Wire Harness Assembly
Adjust Your Work With Ease
1
Electric Tilt for Easy Adjustability
for a more ergonomic work environment
increasing productivity.
2
Space-saving Compact Footprint,
36" d x 72" w. Deck is 36"
d x 72" w, expands to 48" d x
72" w. Supports boards up to
48" d x 96" w
3
Programmable Switch provides
digital height read-out and preset
adjustability.
Wire Harness Board Workbench
Electric height adjustability and manual tilt mechanisms provide a more ergonomic work environment.
The BOSTONtec wire harness board frame results from a three-year cooperative development project with major wire harness fabricators. The workbench allows the operator to quickly set a wire harness board appropriately and then change position without removing work in process.
Improves operator comfort thanks to electric adjustability
Decreases repetitive motion injuries
Reduces non-value added motions
Increases wiring accuracy
Reduces cycle time
Ergonomic Wire Harness Assembly Workstations. Get Yours.
Custom Industrial Workbenches
When is it right for you?
Modular workstations are all-rounders and will adjust to several different workflows. So when should you consider custom solutions?
A custom workstation can be as simple as a small shelf or as elaborate as a multi-station configuration. As you're planning your ideal workstation, our modular system is a great place to start. Fine-tune your station to ensure higher productivity and employee retention.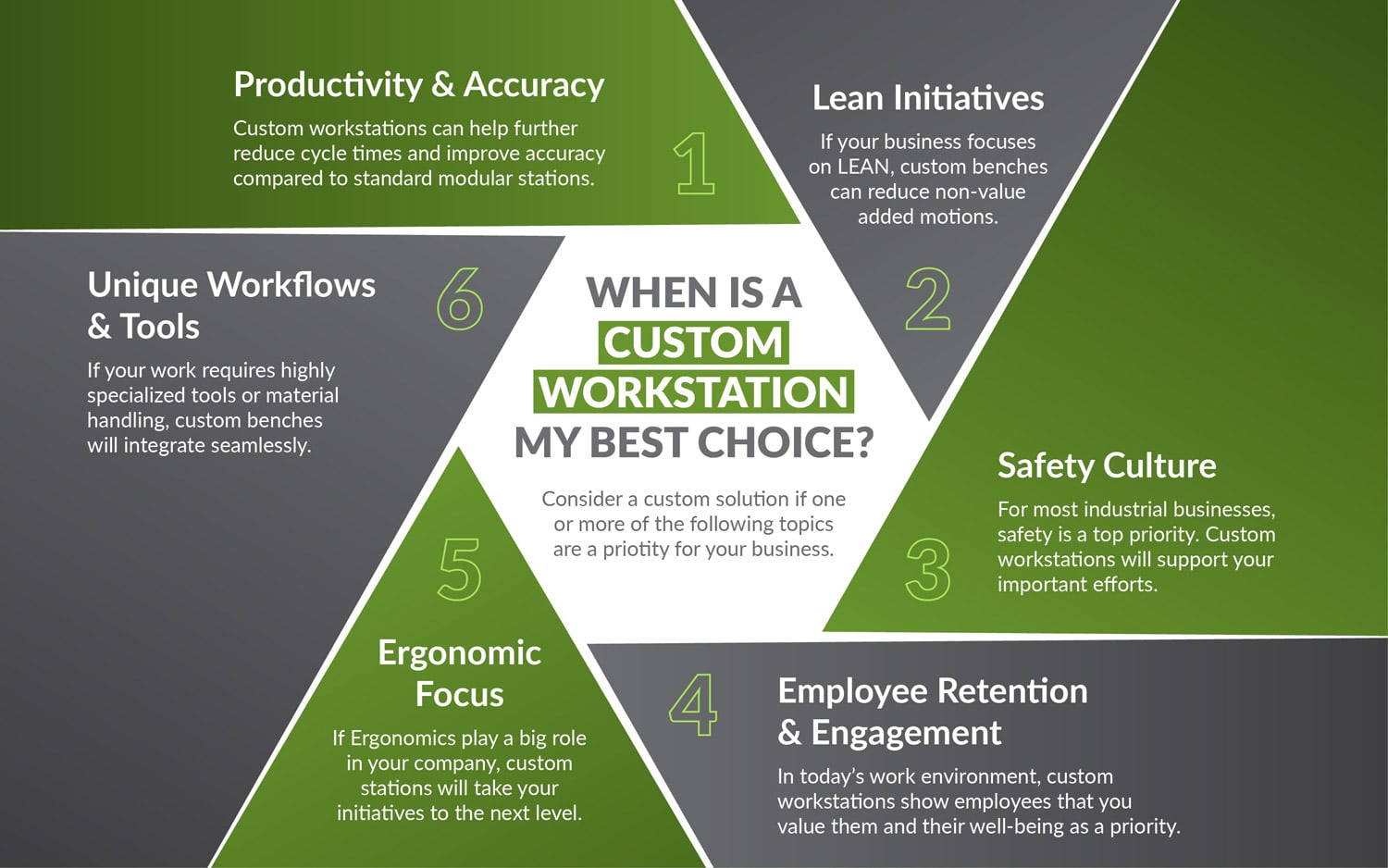 BUILDING BETTER WORKPLACES FOR 28+ YEARS
Virtually
Maintenance-Free
The continuous growth of e-commerce has posed many challenges to online fulfillment operations. Compounded by a shortage of labor and industrial real estate, warehouses and distribution centers struggle to achieve more output with limited resources. Efficient space...
read more