Partitions & Dividers
Protect Your Employees
1
Polycarbonate Panel allows see
through and easy cleaning.
2
Leveler Glides
3
L- Shape Configuration
4
Welded Frame and Feet
Freestanding Industrial Partitions & Dividers
Add another layer of protection for your employees with  Protective Barriers.
Help stop the spread of germs from coughing and sneezing without interrupting your business processes. Health officials have offered guidance on what employers ought to do to keep their employees safe. Dividers and barriers are one way to reduce communicable diseases in the workplace by maintaining social distance and physical separation.
Reduce the spread of infectious diseases
Create a sense of privacy where needed
Your employees feel safe and cared for
Create separate workspaces without interrupting your workflow
Flexible Partitions And Dividers. Get Yours.
Custom Industrial Workbenches
When is it right for you?
Modular workstations are all-rounders and will adjust to several different workflows. So when should you consider custom solutions?
A custom workstation can be as simple as a small shelf or as elaborate as a multi-station configuration. As you're planning your ideal workstation, our modular system is a great place to start. Fine-tune your station to ensure higher productivity and employee retention.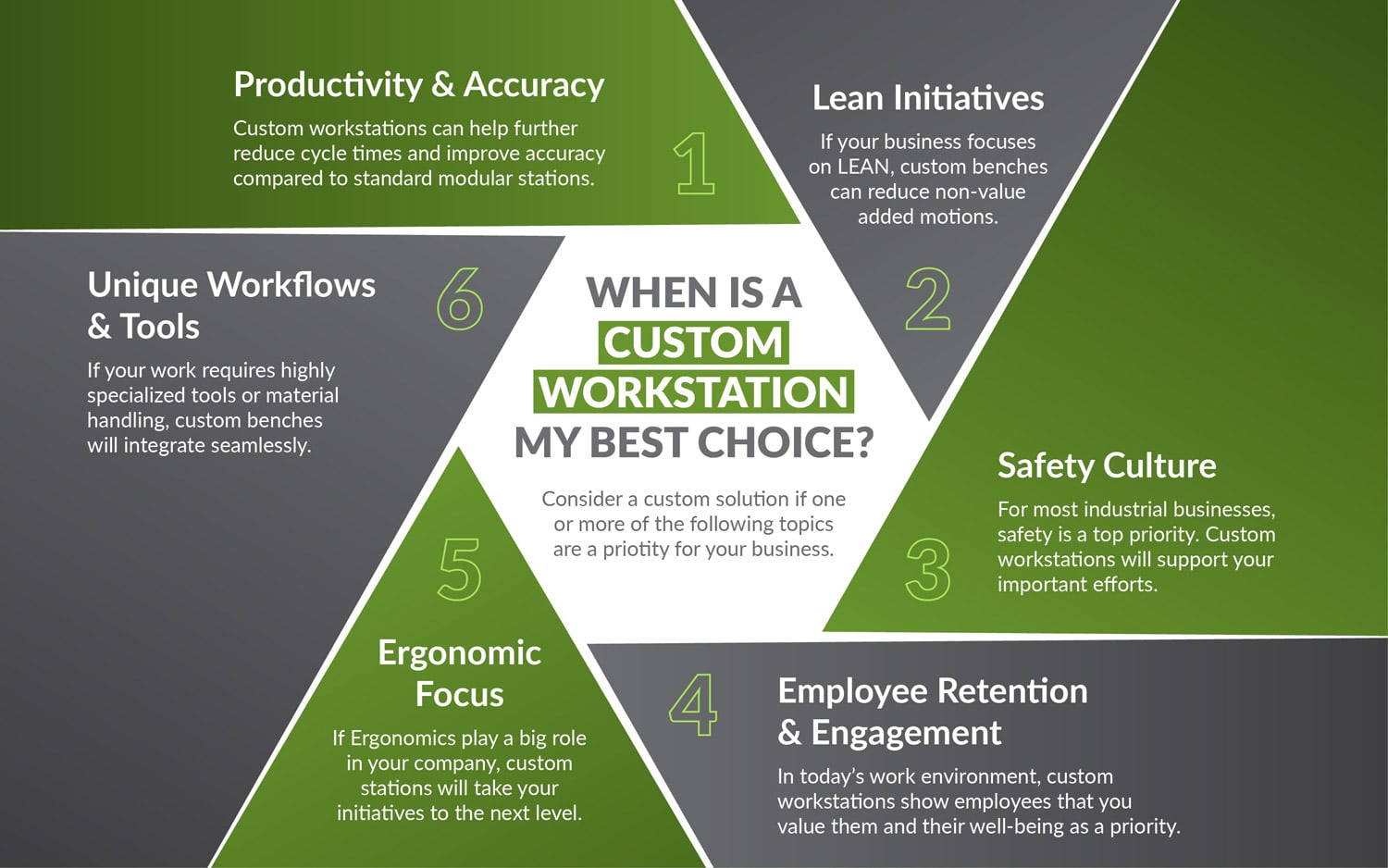 BUILDING BETTER WORKPLACES FOR 28+ YEARS
Virtually
Maintenance-Free
Warehouse operations have become powerful globally as more businesses shift to online sales and delivery models. Previously, warehousing was left mainly for inventory purposes. It did not directly affect product or service delivery since most customers shopped...
read more